Come Meet the Whales! Only 45 Minutes from Nanaimo.
Whale Watching Tours...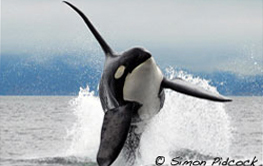 Only 45 Minutes South of Nanaimo... Our Whale Watching Tours focus on the Southern Resident Orca Whales, Transient Orca Whales, Humpback Whales, Grey Whales and Minke Whales. You will also encounter Sea Lions, Bald Eagles, Harbour Seals, Dalls and Harbour Porpoise as well as a myriad of marine birds on your whale watching eco tour.
Our whale sightings record was 98% in 2018. We are upfront and honest about whale sightings.
We are dedicated to responsible and ethical whale watching and wildlife viewing.
LEARN MORE!

»
About Us...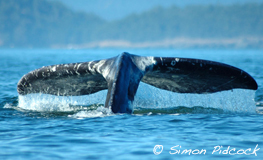 Oean EcoVentures is a small family run whale watching and marine eco tour company located in Cowichan Bay on Vancouver Island.
Whales are our passion! We love sharing Vancouver Island's marine ecosystem and all that inhabits it.
** Please note the photographs(© Simon Pidcock) on this website were taken with a telephoto lens and have been cropped. Ocean EcoVentures strictly adheres to all whale watching regulations. All of the photographs on this website were taken on our tours!
LEARN MORE!

»